Water-based (or more commonly referred to as waterborne) adhesives strength is attained when water is lost from the glue line by evaporation or absorption by the substrate. Because of this requirement, the use of these adhesives requires that at least one substrate is permeable.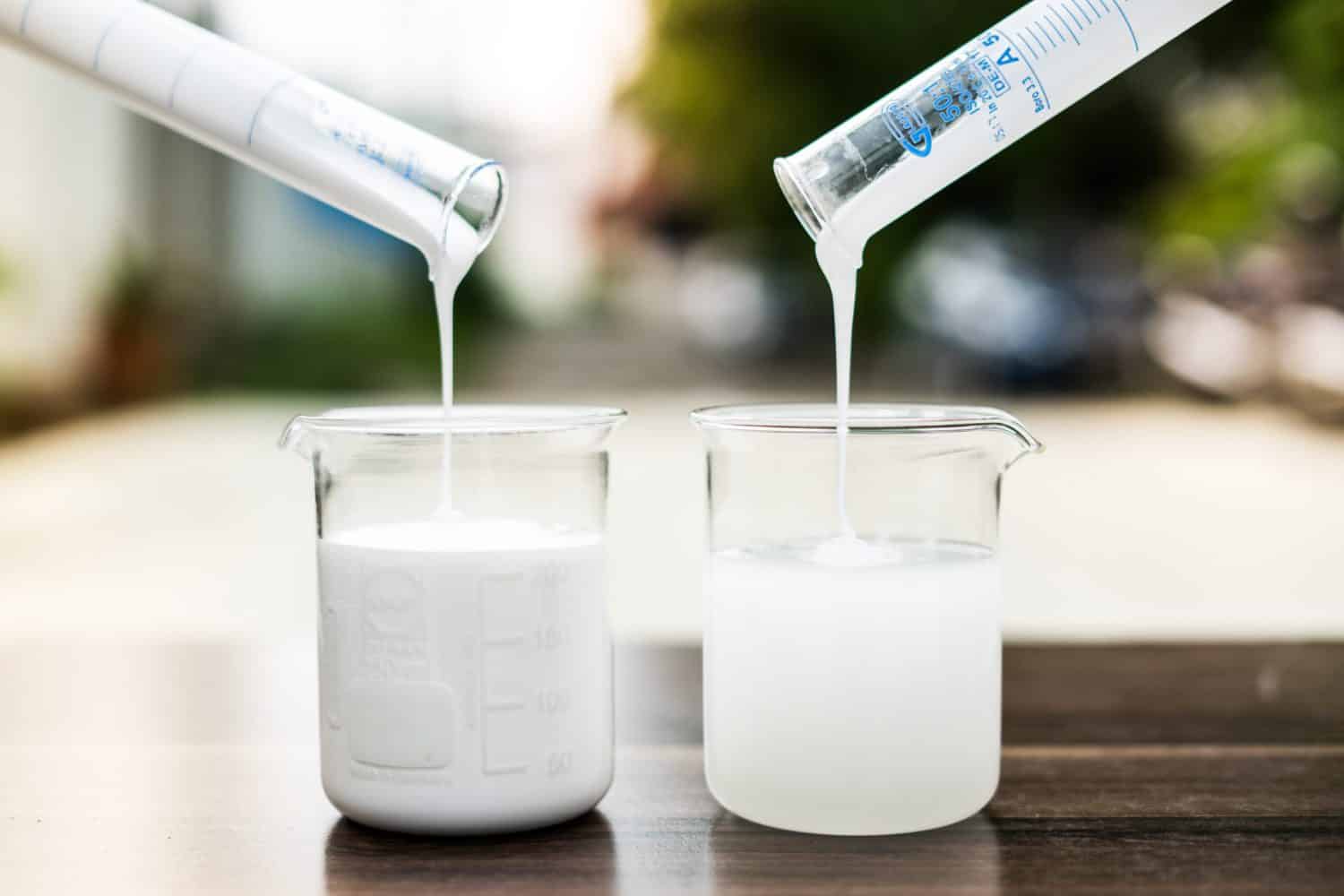 SynTak VA
SynTak VA is a water-based adhesive using high-quality ethylene vinyl acetate or polyvinyl acetate co-polymer emulsion and water, making it a safe and environmentally friendly alternative to traditional solvent-based adhesives. It's perfect for bonding a wide range of materials such as wood, paper, fabrics, and plastics.

Our adhesive is also VOC-free, making it safe for both the user and the environment and it's also easy to apply and clean up with water. It's ideal for use in a variety of industries such as construction, packaging, and woodworking.
SynTak AC
SynTak AC is an acrylic water-based adhesive specially developed for labeling, packaging and various other applications in a sustainable and eco-friendly way. The adhesive is easy to use, it can be applied using a variety of methods such as roller coating or spray coating.

Whether you're in the food, beverage, or consumer product industry, our Pressure Sensitive Water-Based Adhesive is the perfect solution for all your labeling and packaging needs.
SynTak AL
SynTak AL, is a polyvinyl alcohol water-based adhesive which is also know as PVAl. It is known for their flexibility and resistance to water, making it perfect for applications where a strong bond is needed in moist or humid environments.

Our SynTak AL water-based adhesives are used in paper and bookbinding, textile, and woodworking industries. With its VOC-free and has a low odor, making it a safer alternative to traditional solvent-based adhesives.
SynTak DX
SynTak DX is a dextrin water-based adhesive, made from a blend of dextrin and water. Dextrin comes from starch typically from corn, potatoes, or rice. It is a safe, versatile and eco-friendly. Dextrin's applications include laminating, converting, printing, core winding, carton and case sealing, paper bag and envelope manufacturing.

Due to dextrin's slow curing rate it is an advantages to anyone or for any application that requires a longer setting time or assembly time. And because of its main component from starch makes it one of the least expensive packaging adhesives on the market today.
SynTak EPI
SynTak DX is an emulsion polymer isocyanate adhesive, also known as EPi adhesive. Isocyanates are reactive chemical compounds that can be used to create strong and durable bonds when combined with other materials.

EPI adhesives are used in a wide range of industries such as woodworking, construction, automotive, and furniture, and they are known for their high strength and durability even in harsh environments. They can be used to bond a variety of materials, including wood, metals, plastics, and ceramics.
Need Help with Easier Industrial Solutions? We Are Experts!
Right
Product
to the Right Process
We ALWAYS SEEK FOR SOLUTION TO IMPROVE CUSTOMER'S PRODUCTIVITY
By using the perfect setting, the usage of adhesive/ink can be reduced the minimum.
Electricity and energy cost can be easily ignored but it is a high cost of production that should be focused.
Lower Overall Maintenance Cost
With a high quality product, it is surely designed to have the best machinability and ability to protect machines and equipment.
Reducing set-up time, reject rate and maintenance can obviously decrease down time that often occurs.